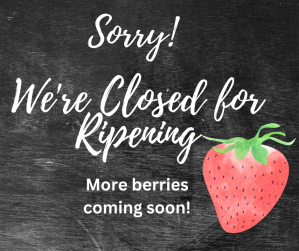 Your next opportunity to pick will be Wednesday, June 14th from 4-8pm. 🍓😋🍓!
We had lots of great pickers out Tuesday and they picked loads of tasty berries!
If you've got to work during the day, this next picking opportunity is perfect for you! It's the golden hour in the Patch!🎴🍓
Here's what some of our friends picked Tuesday morning and what you can look forward to picking in the days to come!🤩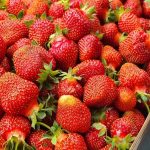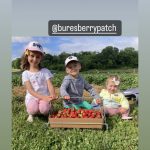 🕗 In general, our pick-your-own hours are:
Mon-Thur: 8a-noon & 4-8p
Friday 8a-noon
Sat 8a-2p
(all hours are as is or until picked out each session, this site will note if we are picked out)
⚠️ Important Early Season Information ⚠️
For the first week of the picking season, the berries are often limited in quantities. And until more ripen, it's always important that you call our hotline 📞 608-924-1404, or check our website,  Facebook page or Instagram Account just before coming out.
🍓 U-pick strawberries are $2.65/lb and picking containers are provided.
💵💳✔️ We accept cash, credit and checks.
🍓 Sorry, we will not have pre-picked strawberries available this season.
😋 We also have honey, eggs, pickled asparagus, and asparagus soup available at the Patch.
👉Sugar snap peas & baby red potatoes will be coming soon.
Thanks so much for supporting our farm family! Please help us in spreading the word that strawberry season is HERE!
Hope to see you in the Patch soon!😊🍓
Farmer Ed & Farmer Kathy
#strawberryseason