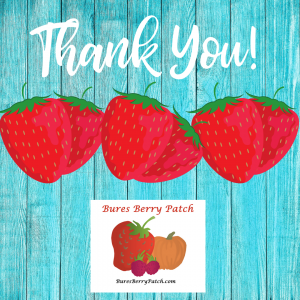 Unfortunately the strawberry season has come to an end and we are no longer picking the beautiful berries from the Patch.  We had a wonderful season this year and hope that you were able to enjoy some of our tasty treasures.
Despite strawberry season being over,
the Patch continues to produce great items for your table!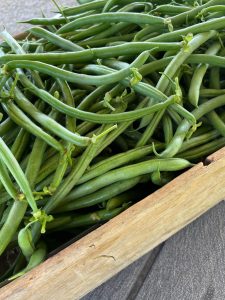 🕘 The Patch is open daily from 9 a – 6 p.
💵 Cash or check only please.
🚫 Sorry, no pick-your-own available currently at the Patch. Your next chance to pick-your-own is pumpkin season 🎃
Items now available at the Patch include: fresh picked green beans, baby red potatoes, brown eggs, local honey, and pure maple syrup.
You can also find our products at the Mount Horeb Farmers Market on Thursday evenings or at the Mineral Point Market Saturday mornings. Both markets allow customers to shop our stand or we also have the option for you to pre-order for curbside pickup at market through our online store.
Next crops to harvest at the Patch include our delicious Sweet Corn, our beautiful Sunflowers, and our German Butterball and Fingerling Potatoes.
Our produce has traveled far and wide in the past 15 + years that we have been farmers and we can't thank you enough for sharing our products with those close to you. We really do appreciate all of our customers and your love for fresh, ripe and delicious produce!
Hope to see you in the Patch again soon,
Farmer Kathy and Farmer Ed