⚠️ Warning – Last Call for Asparagus⚠️
Don't miss out on fresh asparagus! Get some before it's gone for the season!
You can find our products at:
👉Our self-serve farm store, open daily 9-6pm. Drive on out to the Patch and follow the signs to our garage where asparagus, eggs, and honey are for sale. Cash or check only please.
👉We attend two markets weekly. Each Thursday afternoon, we vend at the Mt. Horeb Farmers Market from 3-6:30pm. Each Saturday morning, we vend at the Mineral Point Market from 8:30-11am. Where you can not only pick up our amazingly fresh asparagus & rhubarb but also many other great items to help you create tantalizing meals for you and your family.😋
⭐Please call ahead to pre-order if you're wanting more than 5#s of asparagus or rhubarb.
Also available: farm fresh eggs, pure honey, & locally produced jam!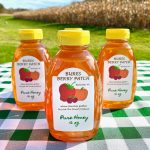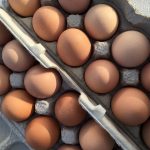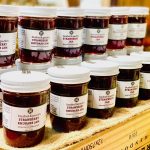 Hello there Berry Friends!
This is your friendly heads up!🍓 Strawberry season is approaching quickly and we don't want you to miss out!
The strawberry plants are now blossoming, and that means we should have ripe, delicious berries in about 2-3 weeks. Who's excited?🥳
📆 We are anticipating our start date to be sometime between June 12 – 17.
⏳ The season typically lasts only 2-3 weeks.
👍 ❤️ Follow us on Facebook and Instagram for updates on opening day, conditions in the Patch, and picking hours.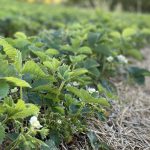 Hope to see you in the Patch or at market soon!
Farmer Kathy and Farmer Ed