Bonus chance to pick this season and make strawberry memories in the Patch!🥳🍓
Farmer Ed has given the go ahead for one bonus picking day! The Patch will be closed Friday, June 30th, but will reopen Saturday, July 1st, from 8 am-12 pm for pick-your-own strawberries & sugar snap peas.
Don't miss out – this is our FINAL day of strawberry season. Grab some sweet goodness before they're gone for another year!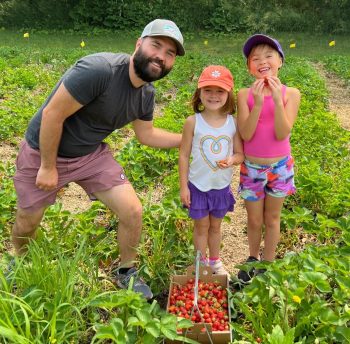 ⚠️ Conditions change quickly in the Patch. Depending on the weather or the crowds, we may have to close the fields early. Always call our hotline 📞 608-924-1404, or check our website, Facebook or Instagram just before coming out.
🍓 U-pick strawberries are $2.65/lb and picking containers are provided.
💵💳✔️ We accept cash, credit/debit and checks.
😔🍓 Our farm no longer offers pre-picked strawberries.
😋 We also have honey, eggs, pickled asparagus, and asparagus soup available at the Patch.
👉 Sugar snap peas are available for picking now too.
Thanks so much for supporting our farm family! Please help us in spreading the word that strawberry season is HERE!
Hope to see you in the Patch soon!😊🍓
Farmer Ed & Farmer Kathy
#strawberryseason