Spring is Finally HERE & the Patch is Bursting with Flavor!!!🎉
You can find our products at:
👉Our self-serve farm store, open daily 9-6pm. Drive on out to the Patch and follow the signs to our garage where asparagus, eggs, and honey are for sale. Cash or check only please.
👉We attend two markets weekly. Each Thursday afternoon, we vend at the Mt. Horeb Farmers Market from 3-6:30pm. Each Saturday morning, we vend at the Mineral Point Market from 8:30-11am. Where you can not only pick up our amazingly fresh asparagus & rhubarb but also many other great items to help you create tantalizing meals for you and your family.😋
⭐Please call ahead to pre-order if you're wanting more than 5#s of asparagus or rhubarb.
Also available: farm fresh eggs, pure honey, & locally produced jam!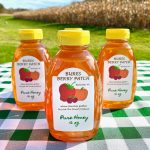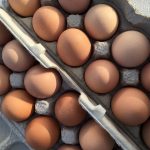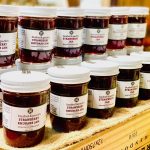 Count on us this year to provide you with fresh goodness throughout the seasons. From fresh picked asparagus and rhubarb to our fall raspberries, pumpkins, and squash with loads of deliciousness in the middle including our strawberries, sugar snap peas, green beans, sweet corn, baby potatoes, and lots more. You can find it all at the Patch or at one of our favorite Farmers Markets.
Hope to see you in the Patch or at market soon!
Farmer Kathy and Farmer Ed
Stay tuned Berry Friends, strawberry season is expected to start sometime around Mid-June!